Comprehensive care for every fertility journey
Experienced fertility professionals with a diverse range of expertise
The Reproductive Genetics team at the CReATe Fertility Centre, lead by Drs. Madjunkova and Librach just published a groundbreaking study in the New England Journal of Medicine (NEJM), the most prestigious journal in medicine.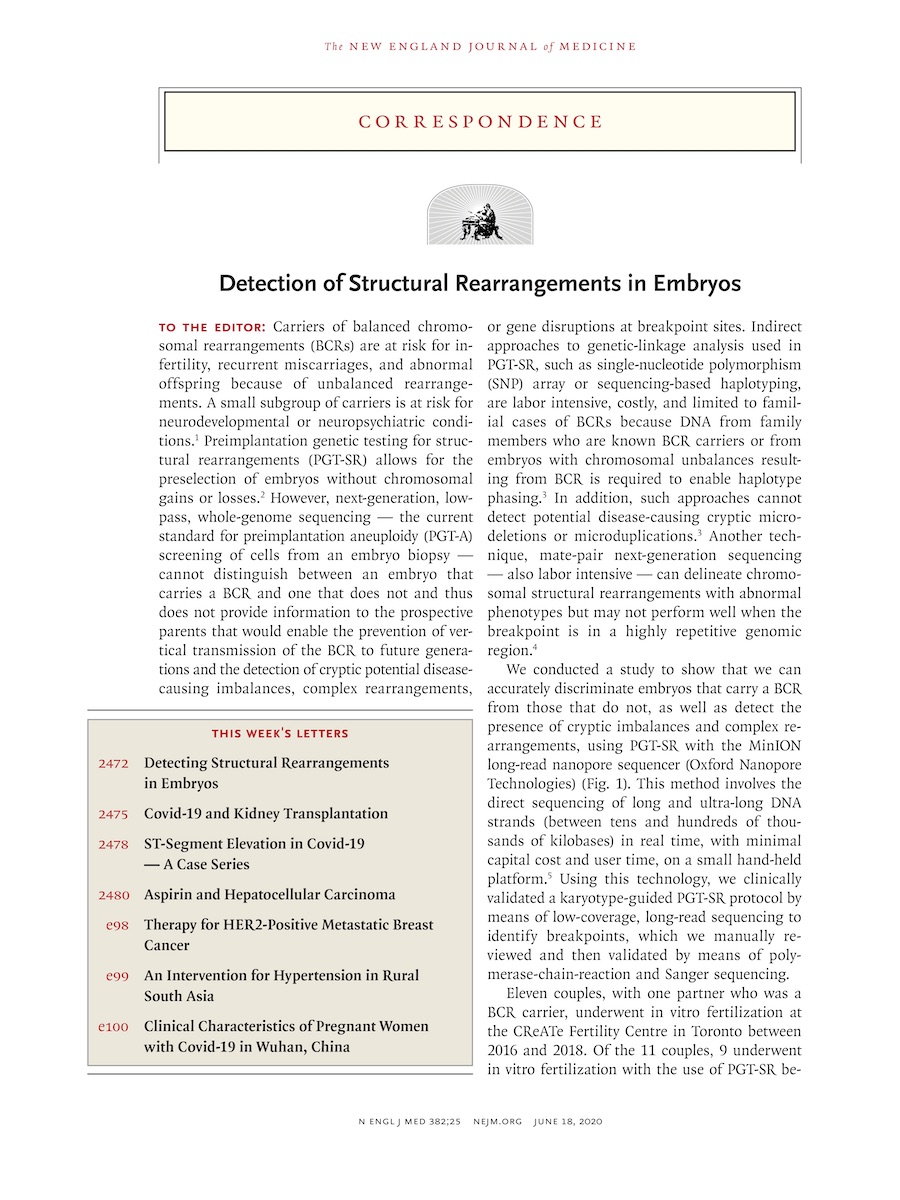 Getting started
Living in Canada
If you are a Canadian resident, you can request a referral from your family physician, gynecologist, or another healthcare professional.
International
If you live outside Canada, you are welcome to schedule an appointment anytime, either in person, or by telephone or Skype.